Highpoint Shopping Centre. Melbourne Australia
Creative direction, design and implementation of project showcases for Megabay. Project showcases are created as PDF documents complete with a feature story, photography, and details on the LED luminaires. The assets are then used to create a direct marketing email campaign, populate the Megabay website and social media channels.
The highly anticipated final stage of

Highpoint

$300 million redevelopment was recently opened to the public presenting 100 new retail stores. This two-level expansion is the design work of Grimshaw Architects in Melbourne, whose initiative was to deliver a sustainable and energy efficient space.
3 page showcase PDF version.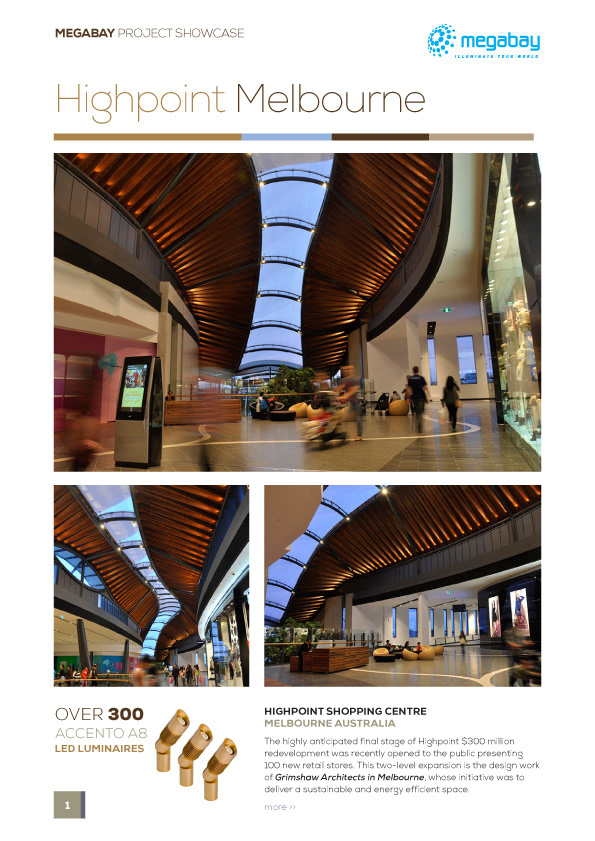 The design includes a roof structure that allows for significant levels of natural light and ventilation
that reduces up to 53% of the energy consumption within the building. The ceiling is a beautiful and
eye-catching architectural feature, a series of timber panels and blades follow the large
vaulted skylight along the curved steel frames. 
Lighting design firm
Electrolight
  (Melbourne office) was appointed to work on the illumination of this new retail area. To light the ceiling structure, the designers selected the Megabay Accento 8W LED luminaire to create a grazing effect over the timber surface. The luminaire was specified in a warmer white colour temperature to accentuate the earthy tones of the timber and with a narrow light distribution to achieve greater coverage along the length of the panels and blades.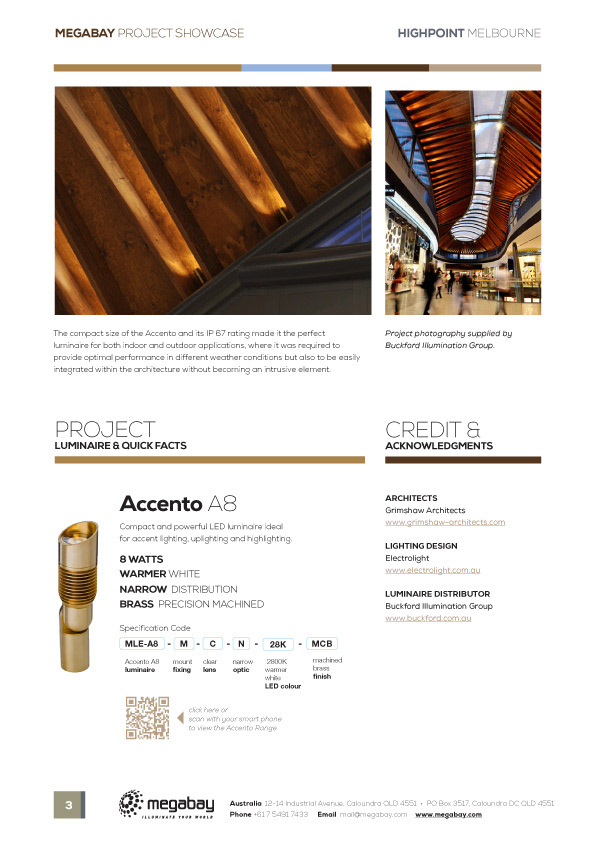 Mailchimp email content delivered to client database

Client website featuring project imagery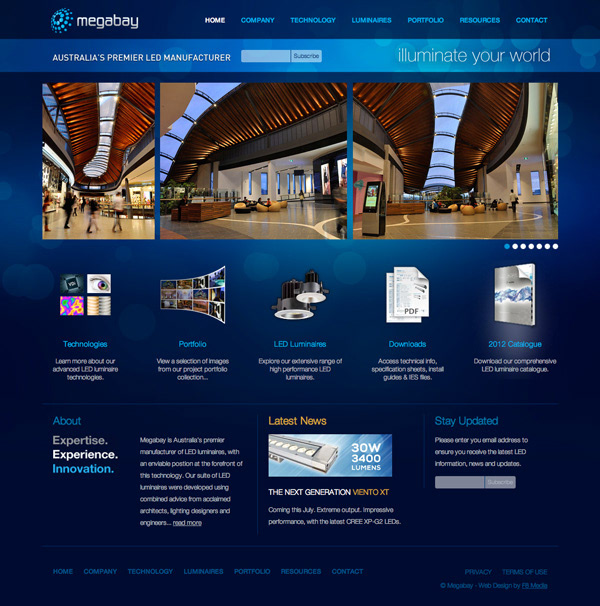 Latest news page features the showcase PDF for viewing and download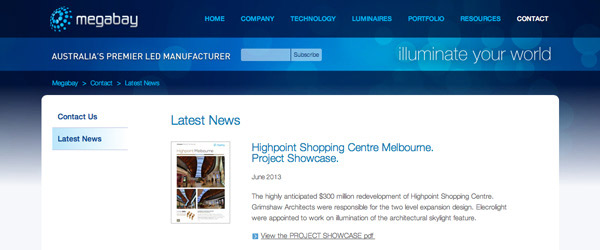 Portfolio page with all project images, text and credit to professionals involved.
Image courtesy of Buckford Illumination Group. Rocio Lara.